Over the first few days we have seen many talented riders enter the show arenas in Uggerhalne, but today we raised the level as the senior riders entered the arena for the first time in the Grand Prix. The spectators gathered to enjoy the afternoon sun and the view of the beautiful dressage horses dancing through the difficult exercises. But before that, we enjoyed watching talented para riders, finding the winner of the MA and the Bundgaard X Trolle Cup 2nd qualifier.
Michael and Miley win the MA
It was two times M who took the lead in today's Semler Agro MA presented by Dressurens Venner - Helgstrand's rider, Michael Grønne Christensen with the mare Atterupgaard's Miley. They delievered a great performance once again ended up winning the class with 71.184%, followed by Karsten Hansen on Stald-Majbøl's Sungard (Sunny Boy/Churchill) scoring 67.325% and Alexander Helgstrand onboard Belantis (Benetton Dream/Expo'se) finishing 3rd with 67.193%.
See the results of the class here: https://online.equipe.com/da/class_sections/689316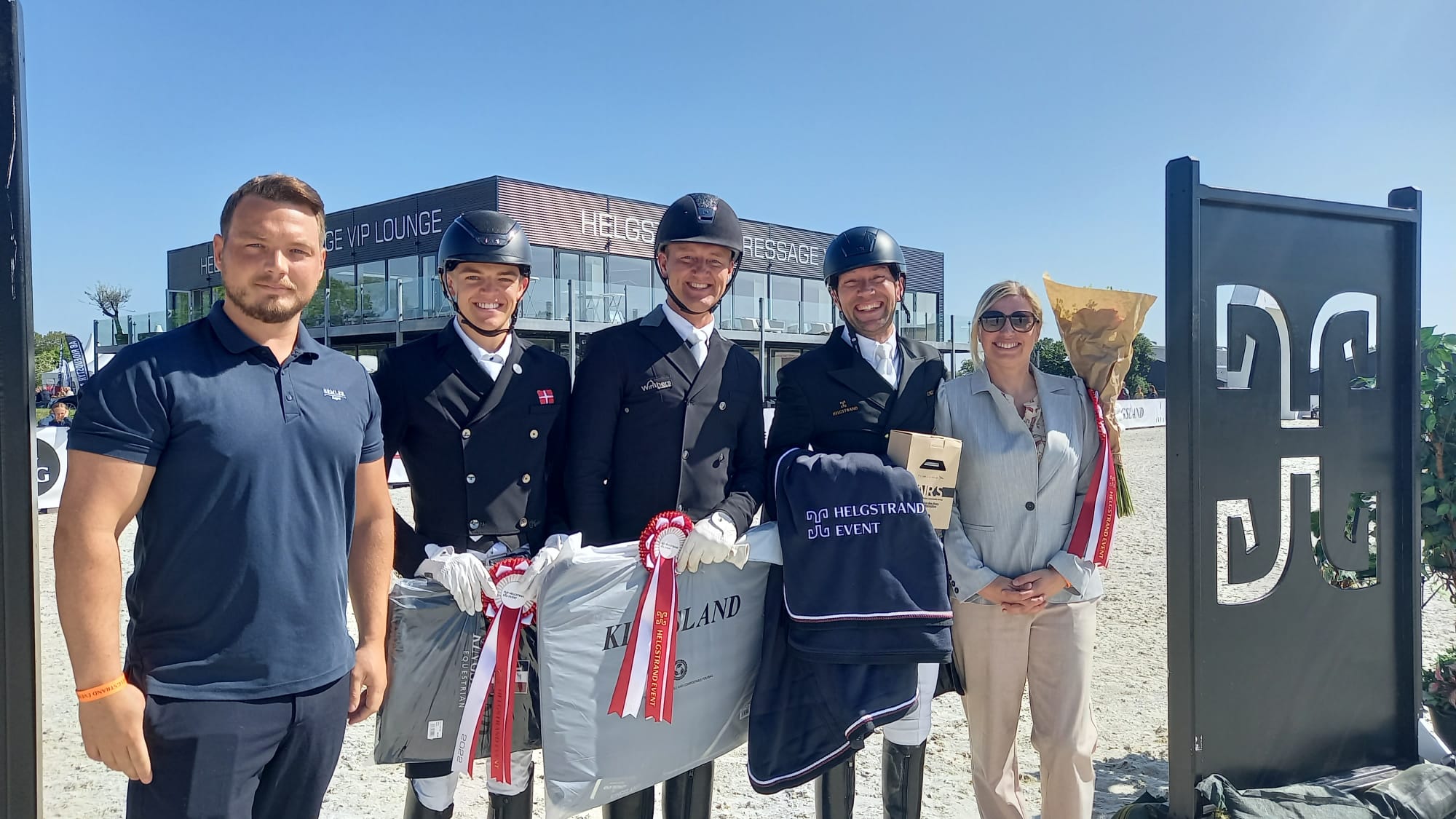 Double victory for Anne-Mette and Eternity
Anne-Mette Strandby Hansen once again rode the fantastic Eternity by Escolar/Sir Donnerhall to a safe victory. This time in the Bundgaard x Trolle Cup Intermediare I Freestyle - the final programme of the second qualifier. Together they secured several 8's in today's freestyle finishing on top of the leaderboard awarded 76.250% for the win for the second qualifier. In second place we have another rider that showed well, Anne-Marie Hosbond from Danish Stud EVO with the mare Scarlett (San Amour/Comics) achieving 74.292% and in third place Line Miller Danielsen with Halmtofte Amourette, who scored 71.209%.
See the results of the class here: https://online.equipe.com/da/class_sections/695556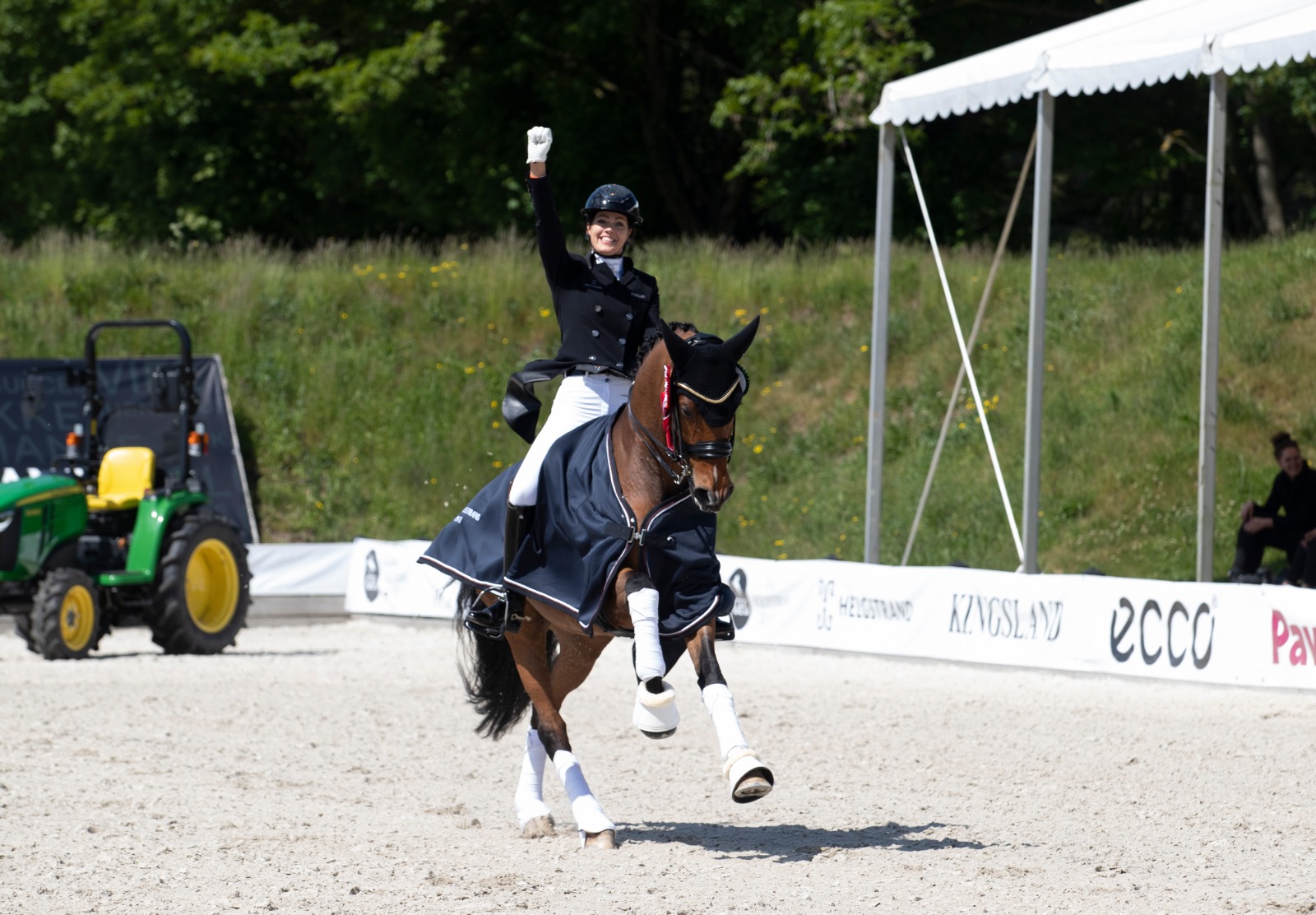 Karla and Miss Daisy win 2nd round for grade I, II and III
There was some swapping of podium places in today's second round of the para dressage for grade I, II and III. Karla Dyhm-Junge secured the win onboard Miss Daisy (De Noir/Blue Hors Future Cup) earning 69.657%. But despite Karla's win today, Katrine Kristensen on Gørklintgård's Quater (Quaterback/Blue Hors Don Schufro) retained first place overall.
See the results of the class here: https://online.equipe.com/da/class_sections/695558
Renee Igelski retains first place overall
Also, in the second round for grade IV and V, the riders swiched places on top of the leaderboard. Line Thorning Jørgensen took the win on Højgaarden's Zackzimo DWB (Blue Hors Zack/Blue Hors Don Schufro) with 70,595% ahead of yesterday's winner, Renee Igelski on Beyond Dreams (Benetton Dreams/Come Back II) with 70,569%, who however kept the lead overall.
See the results of the class here: https://online.equipe.com/da/class_sections/695559
Vamos Amigos in a league of his own
The top of Danish dressage sport with a few exceptions was gathered this afternoon to full grandstands. One magnificent performance followed the other with the icing on the cake at the very end, Cathrine Laudrup-Dufour, who secured the win of the first division onboard the 10-year-old Vitalis son, Vamos Amigos scoring 83.18%. Blue Hors Zack (Rousseau/Jazz), who won the Danish Championships back in 2019 with Daniel Bachmann Andersen, took second place with Nanna Skodborg Merrald scoring 79.140%. Andreas Helgstrand rode into third place on the Danish Warmblood gold medal mare Queenpark's Wendy (Sezuan/Soprano) with 75.22%. Overall, it was a mixed field of professional and amateur riders as well as experienced and inexperienced horses. It was also great to see riders like Anna Kasprzak and Anna Zibrandtsen back in the arena. We are so excited for the freestyle tomorrow, starting at 3:00 PM.                                                                                                                                           
See the results of the class here: https://online.equipe.com/da/class_sections/689317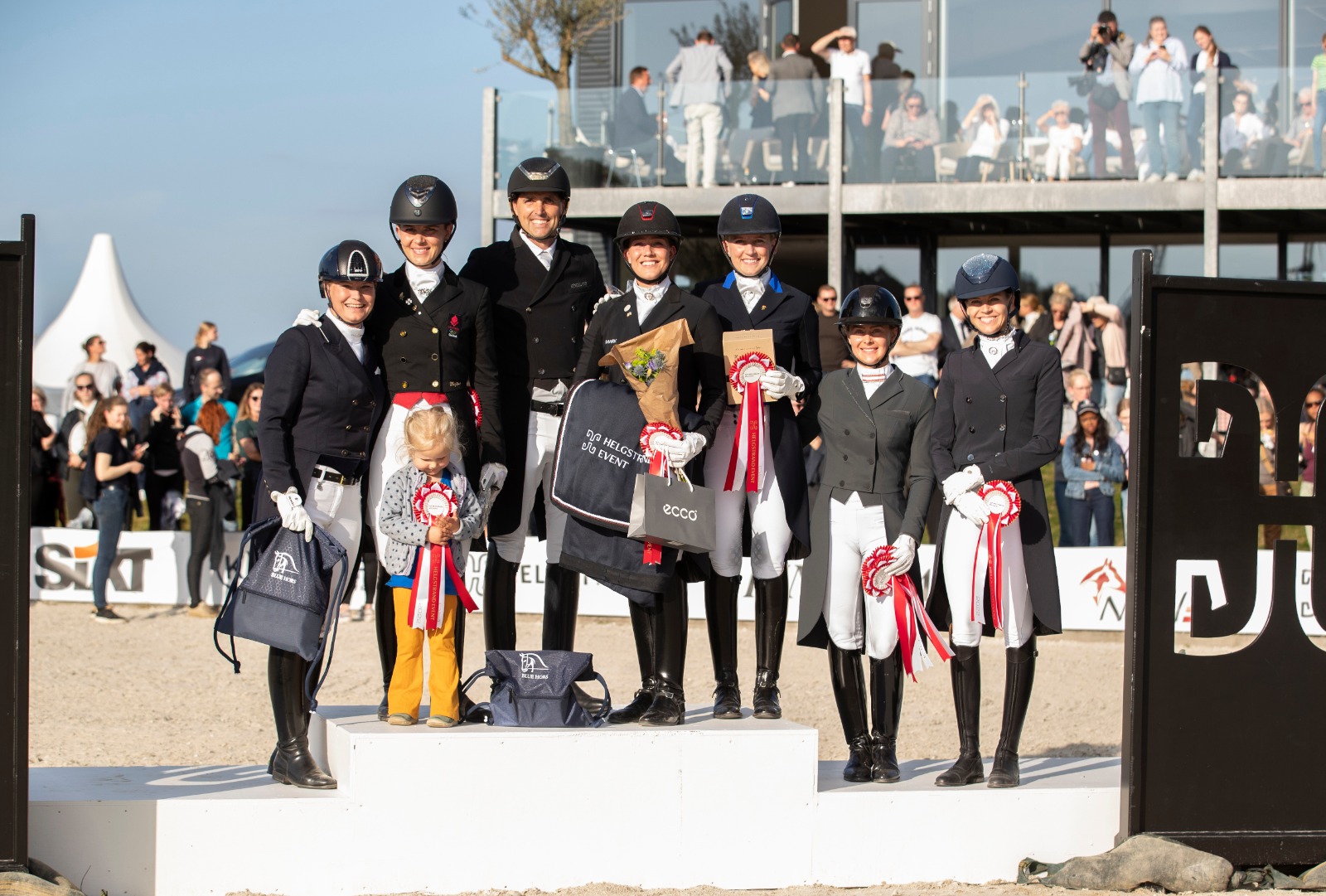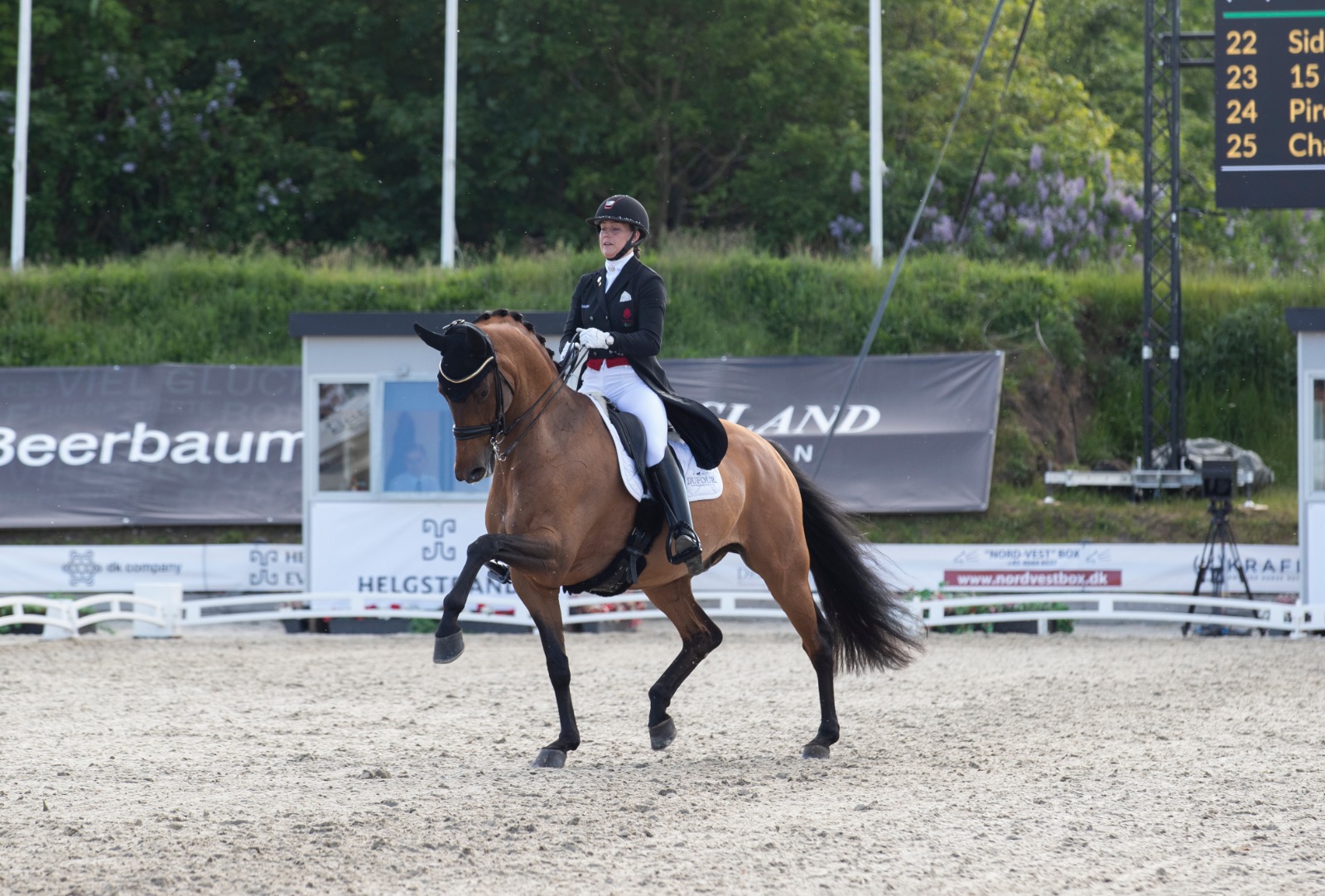 Exceptional foal auction with Dynamic Dream offspring as 90,000-euro price highlight
On Saturday evening, 17 hand-picked foals were up for auction at Helgstrand-Schockemöhle's live foal auction. The foals derived from performance pedigrees only sired by stallions from the two stations. A total of 16 Danish foals and one from Germany went under the hammer. The average prices were good, with several foals also changing owners abroad. The first foal, Dynamic Heart by Dynamic Dream/Blue Hors Zack - out of a very exciting and successful dam line – became price highlight of the auction, sold for impressive 90.000 euros, bred by Lena and Rasmus Dalsgaard from Vinderup, Denmark. While the second most expensive was Brix So Special by So Perfect/Fürstenball, bred by Stutteri Brix, Nibe and sold for 65,000 euro. The half-brother of Brix So Special, Brix Falcon was himself sold for an impressive 80,000 euros at his auction. Third most expensive was HP Vivienne, the beautiful filly by Vitalis/Bonds, daughter of Be My Beauty Queen, Champion Foal in Lienen, Germany and acquired for 160,000 euro at auction. She was sold for 34,000 euros.

A total of 14 out of 17 foals were sold at tonight's auction with an average price of 30,000 euros.