Place your brand at the top of the equestrian sport
Helgstrand Partnerships 
As a partner of Helgstrand, you are granted the opportunity to be branded alongside the world's leading brand within the equestrian industry. With supreme national and international shows and experienced and profiled riders your exposure is secured. 
Your brand is granted access to a unique and exceptional equestrian audience of affluent, passionate, and loyal equestrians. It is a unique opportunity to associate with a top tier brand in the industry and place your brand at the forefront of the sport.  
Helgstrand Dressage, Helgstrand Event and Equitour work as one, and offer multiple solutions for your exposure, depending on your focus and targets. We host multiple national and international shows every year and communicate with the entire industry.  
The partnership platforms gives you the opportunity to choose visibility at equestrian events hosted by Helgstrand Event in Denmark, and to place your brand next to the very top of the equestrian sport; Helgstrand Dressage.  
Learn more about Helgstrand Dressage with the link below. Learn more about how Global Equestrian Group can support your business and brand on the website.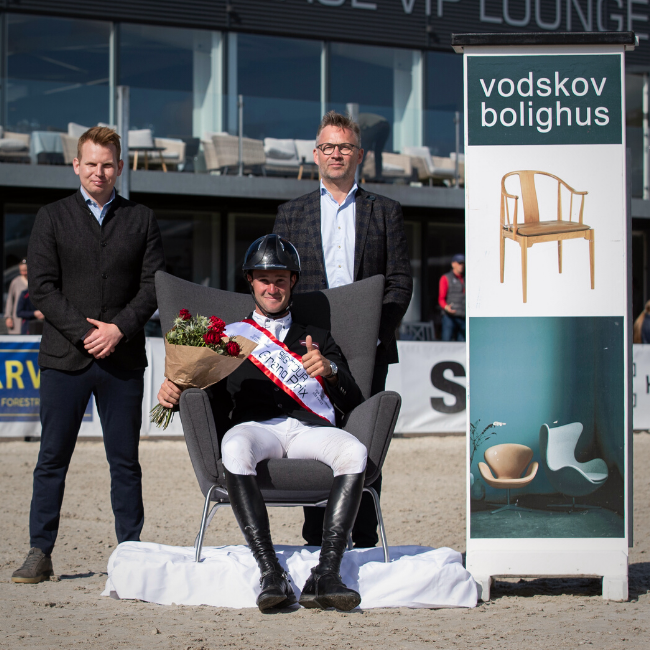 We aim for long-term relationships
Our ambitions are to build long-term relationships with our sponsors by nurturing and showcasing your brand to the equestrian industry.
We aim to secure more than just a return of your investment and are eager to welcome you to Helgstrand's unique world with enormous ambitions for the equestrian sport and industry.  
We are more than happy to start an open dialogue about the possibilities for your business.