A collaboration that benefits both parties.
Uggerhalne Sportsrideklub (USR) has its home in the premises of Helgstrand Academy, Grindstedvej 54. Uggerhalne, 9310 Vodskov, where they have taken advantage of the fantastic facilities.
The club has a number of members consisting of both young and older riders, beginners as well as elite riders.
The club offers both team and individual lessons at all levels in both jumping and dressage. In addition, the club regularly has various activities for both young and old, ranging from riding camp and riding brand lessons to several events a year from D events to large national events.
Precisely the club's skills and experience are of great importance to Helgstrand Event when we run the biggest events, such as the DM in dressage for seniors, U25 and para dressage, as well as the big EEF nations cup, which has participants from all over Europe. Both events take place in the spring.
Especially for these two events, Uggerhalne Sportsrideklub is involved, already in the planning phase, just as they provide a great many volunteers - volunteer parents of children in the riding club and the young members. An invaluable help for Helgstrand Event, which would otherwise make it impossible to hold such large events.
But USR also plays a big role in the smaller national events, many of which they run entirely themselves, others are run in collaboration between Uggerhalne Sportsrideklub and Helgstrand Event.
We at Helgstrand Event are extremely happy about the collaboration with USR - a collaboration that benefits both parties.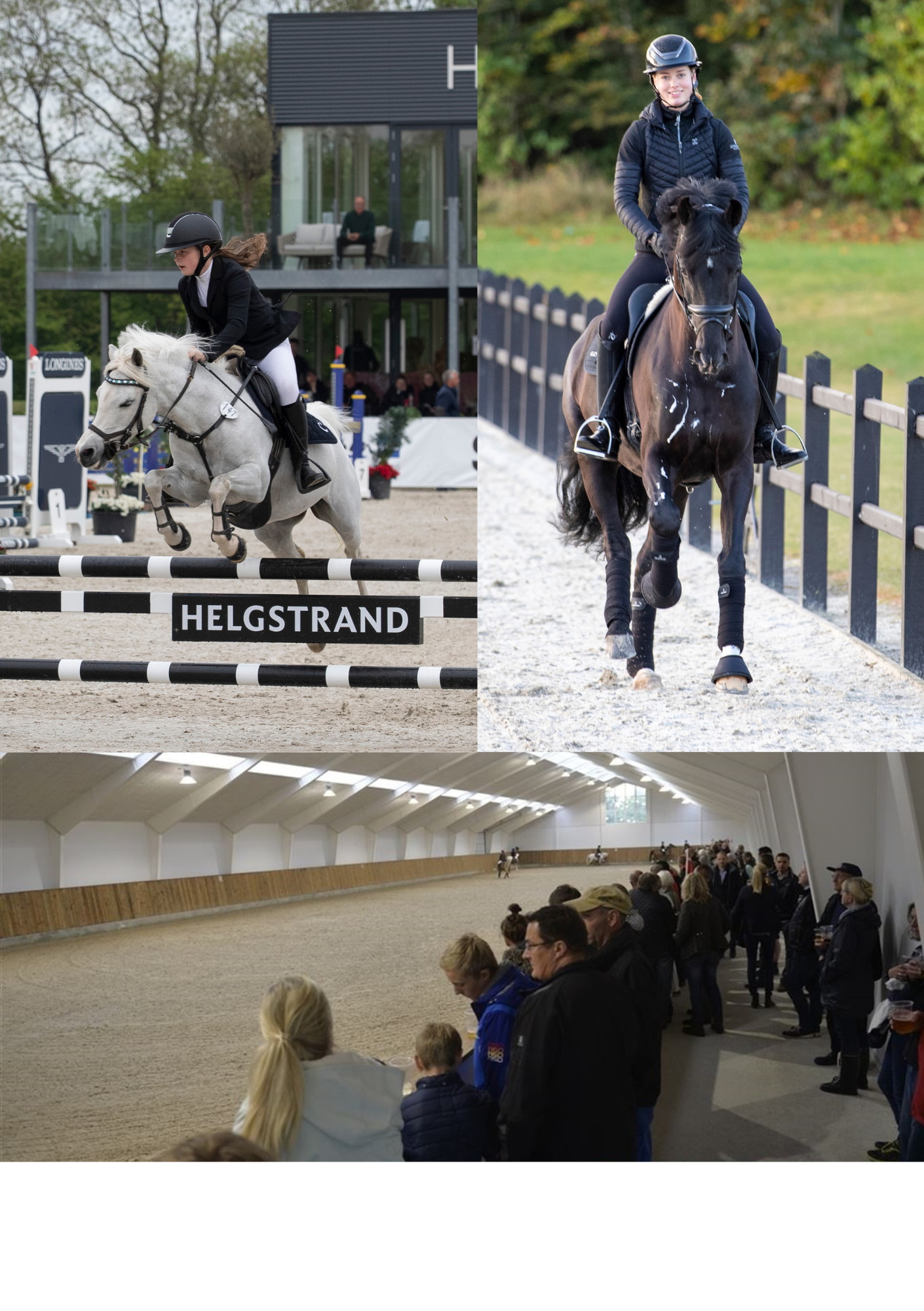 USR has 250 members
USR has had a student school at the address Grindstedvej 54 for more than 50 years
USR is an association and is run by volunteers
Helgstrand Academy has the day-to-day operational responsibility for stabled horses.
Uggerhalne Sportsrideklub manages the riding school operation on site, and has 17 ponies and horses for this
The riding club is a member of the Danish Riding Association under the Danish Sports Confederation, which is why the club and each individual member is obliged to comply with the two federations' regulations and provisions, including the arbitration provisions laid down by the respective federations.
USR is certified under the Danish Equestrian Association within Safety, Pupil School, Sustainability and as an Apprenticeship