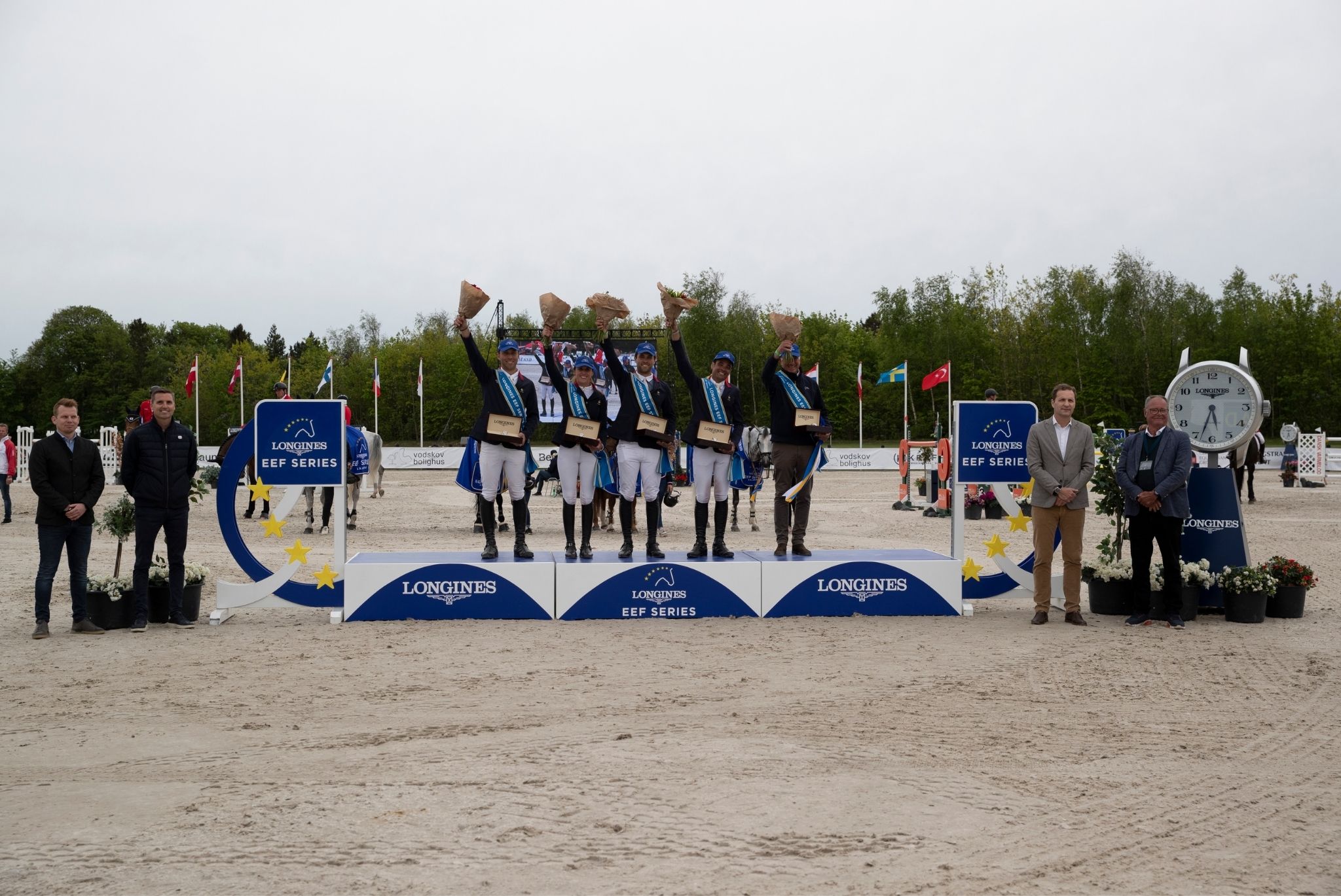 After a successful season in 2022, where France won the qualifications at Helgstrand Event and Italy won the Final at Warsaw, we can now share the dates for 2023. The Longines EEF Series Nations Cup qualification Region North will take place from 24 to 28 May 2023.
The Longines EEF Series, a unique opportunity for developing riders
Created by the European Equestrian Federation (EEF), the Longines EEF Series is the ultimate chance for developing horses and riders to gain experience at a high level show. The Series proactively encourages nations to include their younger talents. Each team is required to have a U25 rider, to ensure the progression of riders through the ranks.
The Longines EEF Series is a Nations Cup Competition held over two identical rounds, table A against the clock. Teams of 4 riders compete in both rounds, collating the scores of the best 3 riders from each round. Teams progress through the regional qualifiers to the semi-final, and the best 10 teams will qualify for the finals. 
Positive feedback from riders and officials
Over the past year Helgstrand Event received positive feedback from riders, team trainers and officials. "Riders have been very happy with the spacious and modern facilities we offer them and they are returning every year" Says Hanne Vistesen, GEG Event coordinator. Also Valentina Ottaviani, EEF Series representative is happy with the organization of the show: "The team was an absolute pleasure to work with. They was very responsive throughout the entire planning process and very accommodating to all our needs. The team was well organized and delivered on the requests we made of them.
More improvement expected in 2023
 "It is important for us to listen to the feedback of riders, grooms, exhibitors and the public. Helgstrand Event is a young showground and we will keep developing the showground and show organization every year. For 2023 we have improvement plans in different departments and we already cannot wait for the next outdoor season to be here." Says Martin Thorbøll Pedersen, Head of Events and Partnerships.
For questions please contact
Hanne Vistesen
Sponsor & Event Coordinator
+45 21 70 60 60  II hv@gegroup.dk